Christmas is certainly a time of giving!
Heather from Heatherly Loves, you might remember from a past mug swap, hosted her own swap party for the holiday season...and it was a blast!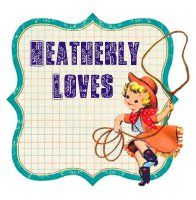 My mug swap sender really gave me a goodie! She brightened my home and my day with this great snowman mug - which I must say, nestles right into my hand with its awesome curves!
While not all participants of this swap where bloggers... Heather has hosted a linkup so you can check out some other
holiday cheer!
Thanks again to all who participated and most of all to the woman who sent me this! It fits my snowman cheer decor perfectly!