This week I put my daughter's lunch in the freezer instead of in her bag...
I know I know... sometimes my auto pilot would crash me into a mountain if I would let it!
That I recovered and was like "what the heck am I doing" was simply amazing!
Luckliy for me its time for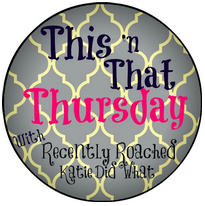 I love my stamped business cards... but I am working on establishing myself with some commercial clients and wanted to offer something a little more "standard" for them... so I created
this...
that.
What do you think? Do you really love one design, or should I start over? I totally love the retro camera look... and I am thinking of making other designs similar... maybe some retro glasses or martini glasses or something? ooooh! Scissors for crafters, or old sewing machines!
This
week I am also offering a SUPER huge sale... mostly because I am so close to a business cash goal so I can purchase a new item... I just want to get there a little faster... So I am offering $25 for 1 full year of watermarking services... I mean.. for $25 (that wont even come close to covering my time for a client) you get unlimited images watermarked and returned to you typically within 24 hours...
Store Envy Link
THINK of all the time most shop owners spend on this! I know so many people who don't watermark at all.. and every time I see a pin or tweet go up of the product... I can't help but think they are not going to get any credit or sales from it! That sale ends Saturday... so I really hope a few more people take me up on this crazy deal!
This
week I also had complete contact fail so to the eye Dr I go today! WHOOP
That
is a part of my day I would be happy to pass on! I would much rather sit here and chat with you!