I must say... I might have a new addiction. After this last coffee mug swap, I was invited by the lovely Heather to participate an another one...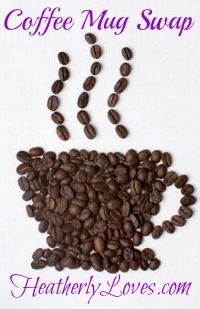 Yippee! Not only do I get a chance to tell you again how much I liked being her swap buddy for the last round... but I get to learn a little something about someone else, and hopefully make several new connections along the way! After personally being stalked (and not in the nice way) in the past... I find this a much better and positive experience!
So mystery stalker! In the next few weeks I will commit to at least one or two posts that focus on my passions and personality... this is a rather tough request, as I am a very private person! But it is my commitment to you anyways!
In the mean time... everyone else should sign up for this... who knows... you might be MY next stalking victim and subject to receive a mug that reflects the things I learn about you!